Painting is the practice of applying paint, pigment, colour or other medium to a surface.
Abstract painting-
I like abstract art because it doesn't really have to look like anything in particular. You can easily paint the essence of the object that created the idea for the painting. It is almost like you are reducing the reality of the painting and stripping it back to the bare colours etc.
I love this piece by Diana Török (pastel, acrylic) . I love that you can see the textures (which come from a wall, as some of her pieces are her decorating offices and homes) and the use of pastel colours. Her aim in her work is to express the feminity and passion in her and the feminine colours certainly portray that. The colours merge easily and work in harmony with each other. Some of the deeper colours such as the pink towards the far right of the painting, resemble something you may see in a sci-fi film as the painting looks like space. I think this painting may have been achieve through stippling.
Tara Pasher (Acrylic, Oil Paint, Mixed Media)
I love the ability to see the brush strokes and the contrast between the blood red and the blue. The red line obviously has some meaning as it merges into the blues (top and bottom). This painting incorporates bold colors and heavy amounts of texture which is something I really like when it comes to abstract painting.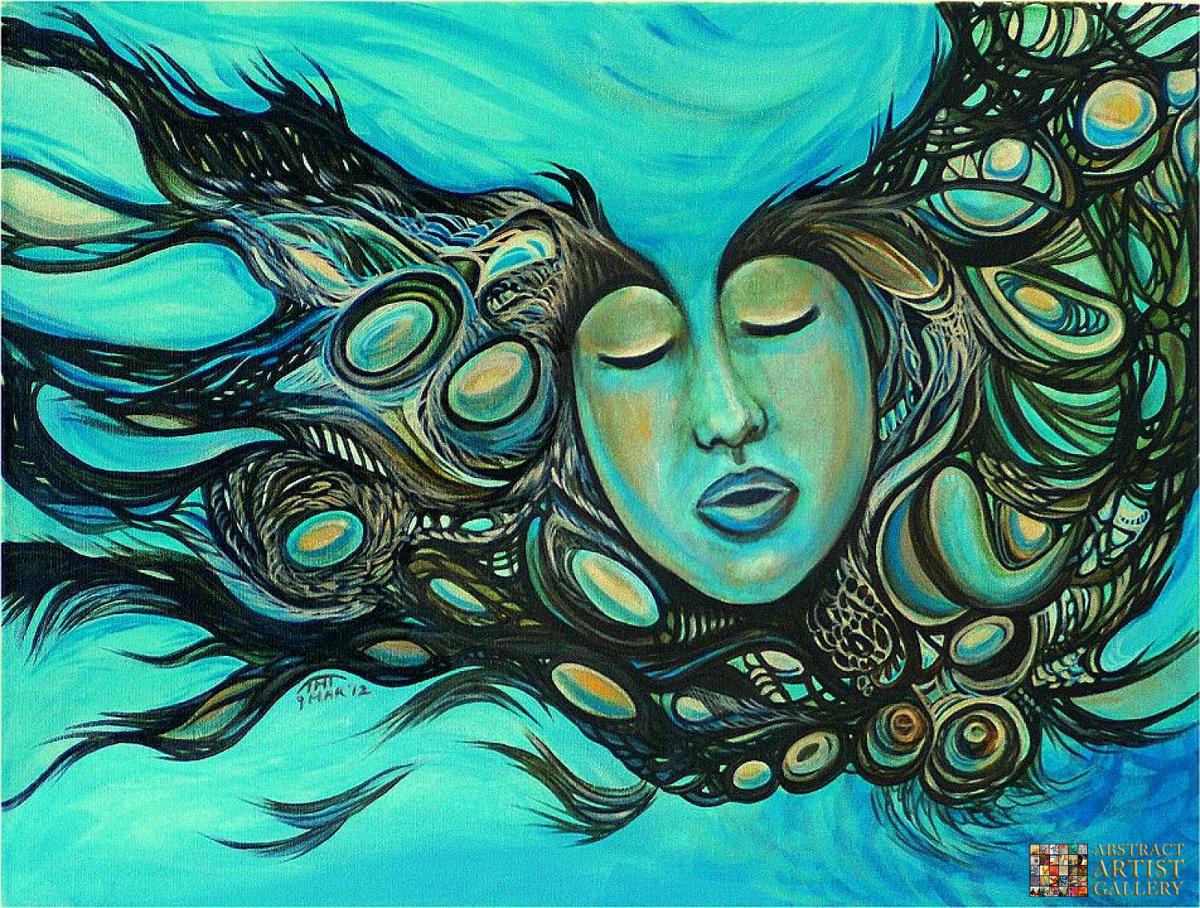 Teresa Young (Acrylic)
I love the combination of illustration and painting. The colours look very bright and this captures the ocean-like feel to the painting.